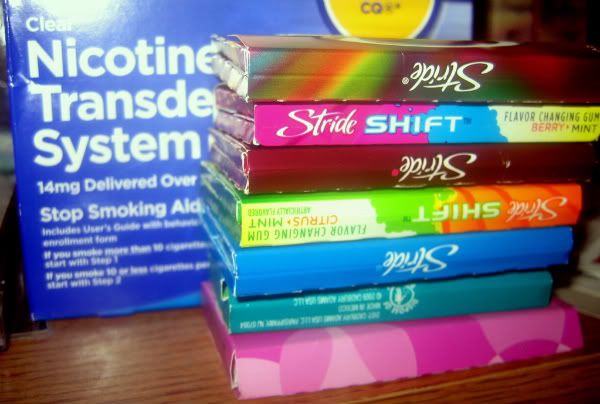 My big dirty secret? I've been a smoker for a long time. Most people knew it. Some people I tried to keep it from but I'm sure the ashtray smell gave me away. You know what though? It doesn't matter.
I've been a non smoker for exactly 1 month now.
It's been hard. Actually, it's been really damn hard. But I've gotten through. I've had my good times, I've had my bad times, but I like to think the good have outnumbered the bad. (Uh…don't ask about Yesterday. It was a bad day.) All the same; it's done. I've tried quitting before but I've always caved. The difference between now and then is that this time, I have it set firmly in my head that I'm done with that shit. I don't need it. I don't want it.
There's a good number of things that have led up to the decision, among them a health scare for my dad who smoked for forty some years and kicked the habit. I'm also tired of being tired. Tired of spending the money. Tired of smelling like an ashtray. Tired of being out of breath. Tired of being out of shape. The last year and a month or so have been a trans-formative one for me and this is the next step. I'm rather excited about it to be honest!
In the meantime, my brain? Yah, it's pretty frazzled and it's often times hard to concentrate. Hence the lack of writing for the last month. But, I'll get back to it. Not to worry. (As if you were!) Some days are easier, some days are a bitch. The patch and my gum, they help. Except when I have to shave my hairy arms to get the nicotine patches to stick, that's another story!
Stride Gum: It's my Anti-Drug!