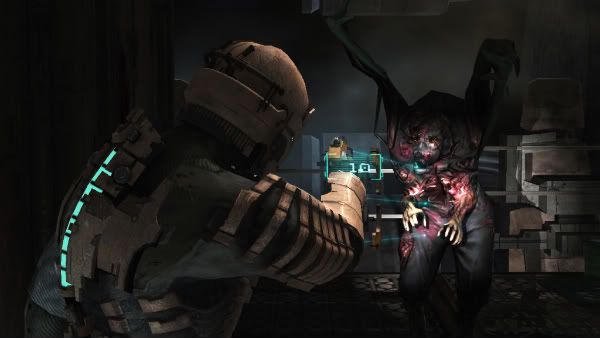 Ah video games, the perfect addition to sedentary afternoon.
A good two years ago, we gamers were blessed with "Dead Space", a nice little third person shooter for the Xbox 360 and PS3. The game was full of blood and guts and had a pretty gripping story line that would be right at home with any number of horror flicks.
If you're a TV watcher, there's a good chance you've seen the ad campaign for the sequel, i.e. "Your'e Mom's Gonna Hate It". The commercials promise even more gruesome game play and a full fledged continuation of the story. As of last week, the game was released to the public and we were able to find out if our mom's would indeed hate the game.
I'm a long way from being done with the game but from what I've seen in 3 chapters? It's pretty damn great!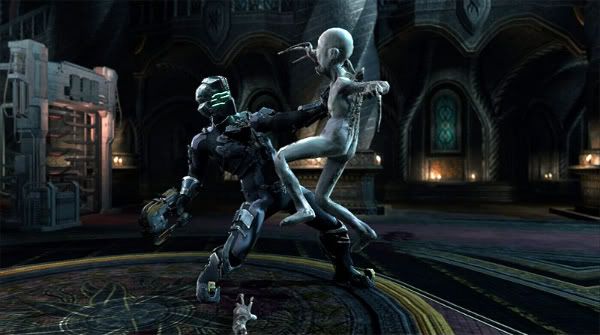 As for the mechanics of the game, much of it is identical to our run through the Ishimura back in 2008. The controls handle the same. The seat of your pants trek through dark and shadowy corridor game play is the same. There really wasn't anything wrong with the first game in these departments, so there's nothing wrong with reusing it once again. Things are so close, you can access your original upgraded Plasma Gun from your "Dead Space" game save!
There are a few new additions to the formula, such as quick time events if you find yourself pinned down by a creature. These are simple so they don't become to troublesome. The other big improvement comes in the graphics department which is flat out great. The dark steel environments of the game come to life in smooth high res graphics and all of it ties together to make a damn engrossing story. Those high res graphics help make this one hell of a gory game as well!
After three chapters of game play, this is obviously not a full review. It is enough for me to confidently say 'this game is awesome, go play it now!'. The scenes are all filled with tension and foreboding and makes for some of my favorite 'horror gaming' I've had on the 360 in awhile. You all know me…I'm a bit jaded with all the horror movies I've watched and reviewed over the years. Dead Space 2? This one has made me jump a dozen times so far! Sure, a lot of the jumps are due to the cheapest b-movie ploys known to man. They deploy them in great fashion though!
So consider this a preview as I don't have any more time to spend talking bout it. I have a few more chapters to tackle before the day winds down!
Quick Edit: Holy crap, I just found this awesome Dead Space 2 Rig Hoodie over at the Visceral Studios Store. Time to figure out how to talk the wife into letting me blow $60 on a sweatshirt!