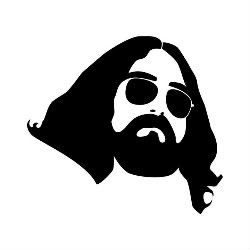 Did you miss my dulcet tones live on the air over at KRFC 88.9 FM Monday night for Damaged Hearing? Well fret not; you can now download the podcast version of Damaged Hearing on iTunes or the show's official Podomatic page!
Here's what you're in store for:
Say it loud! An interview with the filmmakers behind the controversial documentary FEAR OF A BLACK REPUBLICAN! Casey Criswell talks new HARRY POTTER! Louis admits sexual attraction to Amy Winehouse! Feat. music from Just as Good as Ezra, Imperial Rooster, Dirty Proper and more!
Louis and I get down and dirty on the Harry Potter topics with talk about casting Wil Smith in a US remake, the creepiness of single childless adults reading the Harry Potter books in the park, costumes and my love of Helena Bonham Carter!
It's not your younger brother's discussion of Harry Potter And the Deathly Hollows.
While you're at it, make sure you check out Louis's awesome blog over at http://louisfowler.blogspot.com/ It's a pop culture exposure! Er…implosion! Er..EXPLOSION!