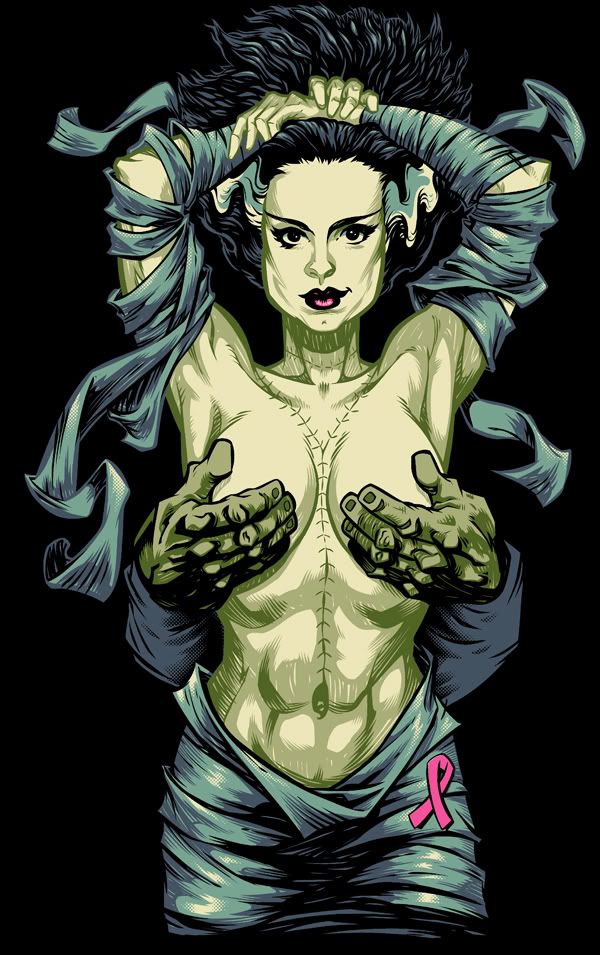 Fright Rags has long been the creators of the finest horror shirts on the market. Their designs are top notch as is their quality! Today however, they have launched a new shirt with a very special purpose; to raise awareness for Breast Cancer as well raise funs to help with a personal friends battle against the disease.
This design is pretty amazing as you can see! The cause is very worthy as well. Click over to the sale page to pick up your shirt and to read a little more for this special fund raising event.
IMPORTANT UPDATE: The first run of Breast Cancer Awareness shirts have SOLD OUT! Awesome news for their cause indeed! Fear not though; they will be producing a second run of the shirt available towards the end of October! If you jump to the site now, you can pre-order your shirt for next run!