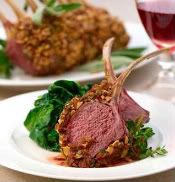 Posts have grown sporadic here as of late while I throw myself into what I feel may be my biggest writing project yet! It's an ambitious idea and could eat up quite a bit of my time. In the end though, it would let me refer to myself as a 'novelist' and that's not so bad, now is it?
Yes, like many other hopeful writers out there I've thrown myself at my first attempt at a novel. I like to think I have a 'novel' idea. I've spent quite a bit of time outlining it and plotting and well…what I have entertains me quite a bit! In the end, I think that's what really counts, doesn't it?
At any rate, as I approach the 100 page mark (100 pages written in various chunks, mind you.) I figured I might as well share a sample chapter. It gives a good example of the voice I'm planning on using, spells out quite a bit about the main character and gives you a taste of where the plot's heading. Since this is my first time and I'm the self doubting type, this is my selfish plea for encouragement and such as well! As the doubt sets in, the word count slows and I start to wonder if it's really all worth it.
So, if you like this sample chapter of "Dinner With Denton", be sure to leave some comments or hell, shoot me an email at a ccriswell@gmail.com and let me know what you think!
Without further adieu, I give you "Dinner With Denton": A Sample Chapter after the jump.