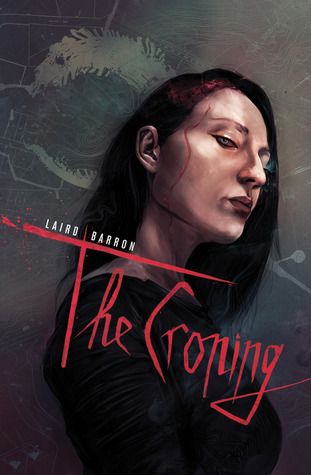 One of my favorite past times…well, beyond reading…is to make lists. I love making lists! This little hobby works well with my reading as it allows me to have my little 'trophy' after completing a book. Sure, I don't *need* a trophy for completing a book, but in the days of my paperback addiction, this trophy was a new title added to the book shelf. Since I've put those ways behind me and sold my soul to the Kindle gods, I don't have that little mental satisfaction. Until I stated keeping track of how many books I read in a year is. Now, I see the number go up and I get a brief sensation of smug satisfaction…then it's on to the next book.
Less dusting, less clutter, more books. I think it's a win-win over all.
I've been trucking along fairly slowly for 2012; I set a goal of knocking out 50 books this year, but I'm a bit behind schedule. It's okay though. It's not a contest and there's no real prize and I still get to read a crap load of good books. Still; behind where I thought I'd be. Winter is coming though, as that Martin guy says, so I know the reading will increase greatly when I'm inside more often. Normally, I keep track of my books read on Goodreads profile, but I figured since I opened this here blog up, I'll start here as well. (Note: Feel free to add me on Goodreads if you haven't!)
So, here we are at book #22 for 2012; Laird Barron's "The Croning"! I stumbled across Barron on one of my forums reading up about the 'cosmic horror' genre. You see, I'm woefully under read on the Lovecraft mythos. I've read quite a bit and enjoyed it; I've not ventured out into the worlds of other authors that dip their toes into Lovecraft's world however. Barron came highly recommended in the world of cosmic horror but until recently, he was mostly a short story writer. I started off my introduction to Barron's world with "Occultation and other Stories" and I was hooked pretty quickly. Seeing as "The Croning" was Barron's first full length novel and receiving quite a bit of praise from other fans of his short stories, I was pretty eager to get to this one. By the end, I was quite happy that I skipped it to the top of the to-read pile!
As with many cosmic horror stories, "The Croning" is a slow burn. It's not horror that is going to jump out and slap you in the face with your own severed arm; it's horror that's going to seep into your joins and give you chills, make you run from the dark living room when you turn off the lights for the night. The novel is not fast paced by any means and you will be hit with a deluge of detail from the get go. Barron spends quite a bit of time setting up atmosphere and character development throughout much of the book. We get to know Don Miller in exquisite detail by the end of this novel, but it all pays off eventually. While this makes for a fantastic story in the end, it can definitely be a bit of a hurdle to get started. You trudge along wondering where the weird stuff comes in and you start to wonder if you've made a mistake. Luckily Barron sprinkles in minor touches throughout that make you sit back and wonder, "What the hell?" and then forces you to keep reading to see if he's going to reveal the impetus behind that moment.
Adding to some of this confusion is the fact that our main narrative jumps around quite a bit in the time stream. We go from the 1980′s to current time, back to the mid-50′s and them sometimes back to the 80′s again. Like I said; in hindsight you see why this was done and it makes perfect sense. While reading the first time, it can be a bit confusing. If I had one complaint for "The Croning", I would say that at times Barron makes the Don Miller of different eras quite similar to each other. This makes the jump in time a bit confusing. Sure, he labels the beginning of each chapter with what time period we're diving into, but when you're caught up in the story and blazing through pages at a pretty good clip, this can often get overlooked. Again, this was always solved with back tracking a couple pages so when I say 'complaint', what I really mean is 'minor annoyance'!
The ending of "The Croning" is where our grand payoff is and the payoff is quite splendid. If you have spent the first 2/3′s of the book wondering, "When is this going to get weird?" It definitely gets weird. It gets weird in a really good way as well. Of course, I'm not going to bother to give you any details because that would take the fun out of it. You can trust me though and consider this one definitely worth your time.
If you'd like to learn more about Laird Barron, you can find him over on Livejournal and you can find a list of his books over at Goodreads as well. He doesn't appear to have an 'official' website outside of Livejournal however.
Coming up soon, Carly will be joining me on the Dad and his Weird Friends Book Club to discuss The Croning and from what I've seen on Twitter, she's getting into it as well. Should be a great show! We'll definitely go much more in depth than I have here, so be sure to watch for that!